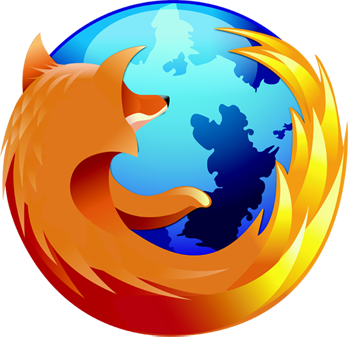 So it has been a year and a half since the last major release of the favorite browser of many- Firefox. We have gone through the different levels of Beta versions for the last couple of months, and now it has finally arrived. The Release candidate 1. There has already been a lot of buzz going on about the many improvements in this version, and here we are discussing them.
Mozilla's implementation of JavaScript in the new version is claimed to be twice as faster compared to its predecessor. Now, we all know the magnitude of the usage of JavaScript in web content today. And in a way, that is why it makes Firefox WORK. And yes, they have introduced a Memory Cycle Collector (more on that here), which frees memory which is no more used by any modules. For example, if Firefox is kept open and idle for hours, it would no longer suck unnecessary memory- resulting in more Support from us Fanbois. Yayy!! Oh, and yes, PGO-Profile Guided Optimisations -available only for Windows at the moment, designed for significant upgrading of performance.
The Auto Complete Address Bar is way too cool. And guess what, it ain't limited to just popular web-addresses, but also to Favorites, History and Tags. And now to the most important addition feature- PLACES.
Places is a Bookmark and History Manager. For people like us, who have cluttered Bookmark Bars and Bookmarks scattered everywhere, this is our Kryptonite. It is powered by SQL Lite, (which is also Open Source, and is a lightweight search engine with robust querying capabilities). It is where you can search your History, Tags and Bookmarks and yes, even search a particular Search as Smart Search. And in case you are wondering what Tag am I talking about for so long, Tagging is a new feature on Firefox 3. Much like what we do with blog posts , or Delicious or StumbleUpon, here we do it on our browser.
And yes, apart from all of the above mentioned points, it has got a new UI suited for your OS, an Addon Manager, a more secure Anti-Forgery Site Blocker.Phew. But yes, it has its share of bugs, and they are here in this link of the release notes. Apart from that, you'd like to read the following posts as well.